"I Would Like to see the Directors
​of those Agencies (DOJ and FBI) Purge Them..."

You don't hear congressmen giving straight talk like this on MSNBC, or anywhere on TV, very often. I had never heard of Congressman Francis Rooney of Florida's District 19, until I found an article about his recent outspoken statements on MSNBC, at Breitbart.com. This excellent man deserves kudos from every patriot who wants America to be great, again.

No matter what Congressman Rooney said, I found myself grinning with appreciation. His interviewer had the opposite reaction. She treated viewers to every possible kind of sarcastic comments, facial expressions and body language. The MSM simply know no shame.



Fearlessly, Rooney stated:

"I'm very concerned that the DOJ and FBI, whether you want to call it Deep State or what, are kind of

off the rails. When you look at what that Strzok guy was texting, you look at that Ohr guy talking to the dossier Clinton op research people, and then that McCabe guy's wife takes $600K from Clinton-related sources while his wife is running for state senator?"

Interviewer's snarky reply:

"Congressman, you just called the DOJ and the FBI 'off the rails.' Fundamentally, how is that something that you're okay with talking about here? How does that not sort of undermine the work that these agencies are doing?" It gets even more snarky from here, but Cong. Francis Rooney stood tall, and stood up for the truth of what is really going on. Speak Up Save America commends and applauds Congressman Rooney. We tried to phone him, but a lot of conservatives must have beaten us to the task, because the mailbox was full. We urge readers to keep trying till you get through! His phone number is

(202) 225-2536. Click on the photo below to go to the Breitbart article and highly entertaining MAGA video:
Powered by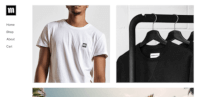 Create your own unique website with customizable templates.