"Culture of Gayness..."

"Cancer of Sodomy..."

"The Ringleaders Must Go..."


"THE BISHOPS
ARE THE PROBLEM."


Attention-getting headlines are popping up all over the catholic web, all of them telling it like it is, on the subject of sexual abuse by priests. Over the weekend, a written testimony by a 77-year-old archbishop appeared on LifeSiteNews.com. Its author, Archbishop Carlo Maria Vigano', wrote the testimonial because he was outraged by the fact that Pope Francis allowed the cover-up to continue, after he had personally alerted the Pope to the problem, just weeks after he was named pope. Archbishop Vigano's purpose for writing the testimonial was to expose the scandal to the world, and to officially call for Pope Francis's resignation. That call is already being echoed by many, worldwide--while the mainstream media seems not yet to have fully discovered this story. Breitbart.com covered it yesterday (Sunday morning Aug 27), in excellent detail. Click

here for that

Since then, this story has metasticized quickly. Three websites are doing an incredible job of covering it.
ChurchMilitant.com
TheBishopsKnew.com
LifeSiteNews.com


For the complete testimonial by Archbishop Vigano', read the following article at the link below:

CLICK HERE

The title of that article is:

Pope Francis covered up McCarrick abuse, former US nuncio testifies (OFFICIAL TEXT)

The crisis has been dubbed

Episcopal Sodomy

, by ChurchMilitant.com, a website that does not mince words. For today's report, including an incredibly forthright video report on the real and serious implications of what is happening

CLICK HERE

We Finally Know for a Fact that the FBI is Corrupt.
Now, the Question Becomes...


How Long has this
Been Going On?

New reports are surfacing, this week, that a witness exists who can finger two federal government agents as the killers of Seth Rich.
The video below isn't about Seth Rich, but a much older political death that smacked of political intrigue from the start. It takes us back to the details of FBI corruption in the Clinton era--the Vince Foster "suicide" and the coverup that "made it so."


Back then, most of us weren't paying enough attention to grasp what this video actually tells us--that the FBI was as corrupt in the Clinton era as it is today.


Now, that's saying something, isn't it? If the FBI was that corrupt when the Clinton's were in power, how much further back does this corruption go, from there!? Let's face it. FBI corruption had to be at full strength, already, for the coverup of a murder involving the white house to have been so successful.

That is what this video describes in very clear detail. But it's rather a long video, so--for those who don't have time for the whole thing--you can find the meat of it all between minute 17:53 and minute 24:05. Once you've seen that, and its chilling similarity to what we are experiencing with the FBI, DOJ, and the press, right now, you will want to know what I want to know: Just how long this HAS been going on?

Powered by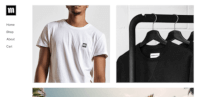 Create your own unique website with customizable templates.