Millions of Americans have not voted for years, or never voted--many of them out of disgust with the graft, greed, and corruption of the people running the "system." I get it. In a way, those people were ahead of the curve! They spotted what was happening way early. But now we are seeing the inevitable result of turning our backs on graft and greed. The corruption only grows, and that is where we are, now--at the very end of the tether. No more chances to save our country, after this election. We'll be in too deep.

But this is America, so I see it as in the natural course of things that Donald J. Trump--a person of unusual gifts perfectly suited to this moment in history-- has stood up and promised that he will DRAIN THE SWAMP. He has given us the clearest choice America has ever had. The ball is in our court, now. Only our votes stand between America and the Clintons. There will be no excuse, if we fail to do our part--each of us!--to prevent them from regaining the white house.
Powered by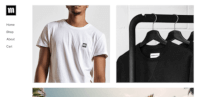 Create your own unique website with customizable templates.